Oticon Real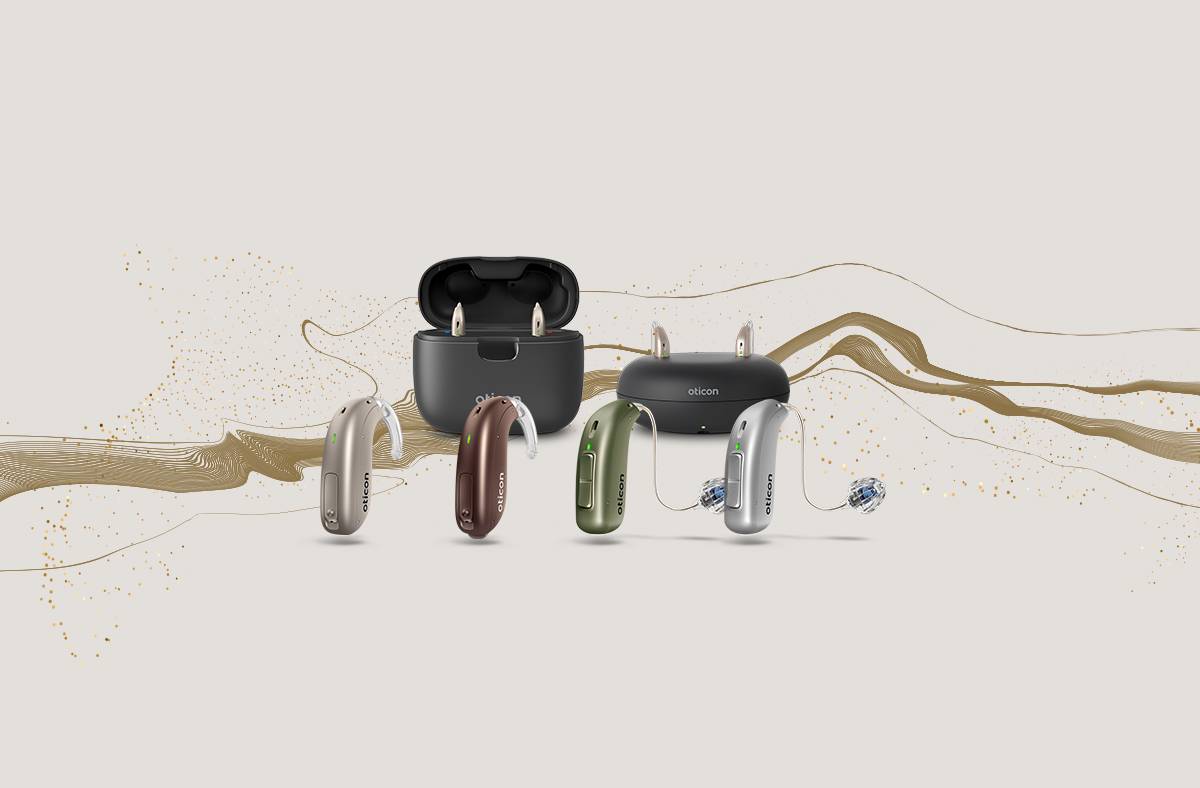 Oticon Real™ – Be curious. Be involved. Stay sharp.
Oticon Real™ is a new family of premium hearing aids that gives you back the real sounds of life. The sounds that make our days memorable and connect us to one another – laughter, conversation, a cheering crowd, nature, a song – keeping our minds curious, aware, engaged and sharp.
When your hearing works like it should, your brain gets the rich input it needs to understand the sounds around you. Without the real sounds of life, you might miss out. Whether it's the little details or the big picture, your brain has to work harder to fill in the gaps, which can be tiring – making it harder to stay sharp in every moment.
Oticon Real gives you better access to your full sound scene. Thanks to Oticon's BrainHearing™ technology, supporting how your brain naturally works allowing it to function at its best.
Designed for comfort, Oticon Real instantly and precisely balances disruptive sounds like wind, handling noise and sudden sounds in your environment. Giving you a whole new level of sound quality with breakthrough innovations, Oticon Real is proven to increase speech clarity in windy situations, allowing you to follow conversations with ease, no matter the situation you find yourself in.
These brand-new premium hearing aids can also immediately detect and level out soft and loud sudden sounds, such as a banging door or a clicking pen, as well as handling noise, like your hair or glasses touching the hearing aid – giving you more awareness, focus and control.
With Oticon Real, you can stay sharp with less effort. Real-life testing shows that Oticon Real significantly reduces your listening effort – even in noisy situations* – allowing you to save your mental energy for better things.
Whether you're getting your first hearing aid or an upgrade, Oticon Real gives you real-life benefits designed to keep you at your best and hearing a real difference.
*Santurette et al. (2023). SuddenSound Stabilizer – Evidence and user benefits. Oticon Whitepaper.